Regular price
Sale price
$21.00
Unit price
per
Sale
Sold out
Unlock the healing potential of this herbal-infused Sitz Bath. Immerse yourself in pure remedy and find relief from hemorrhoids, postpartum discomfort, and more. Experience gentle rejuvenation as botanical wisdom soothes and nurtures. Embrace natural wellness with the Sitz Bath, your herbal sanctuary for total wellbeing. It involves sitting in a shallow tub of warm water for a brief period of time. The water level only covers the hips and buttocks, allowing for the affected area to be immersed. The Sitz Bath is beneficial for various conditions such as hemorrhoids, postpartum recovery, vaginal infections, and other perineal issues. The warm water helps to reduce swelling, improve blood flow and promote healing.
3.5oz

Directions Included

 
To Use: Draw a lukewarm bath with just enough water to immerse your hips and lower body. Make sure the Sitz Bath is mixed well. Add 2/3 cup of the Sitz Bath into the water. Soak 10-15 minutes or as desired. Pat dry. 
Share
Shipping

CW Organics offers both shipping or local pick up. Orders ship within 3-5 business days.
Disclaimer

CW Organics does not claim to prevent or professionally diagnose, treat, or cure diseases of any kind. The information provided has not been evaluated by the Food and Drug administration and is intended for educational purposes only and does not replace the advice of your healthcare professional. Please consult your doctor or qualified health
professional should you have any concerns and always consult with your doctor before changing any medications or healing practices.

CW Organics is committed to providing products curated with the wholesome benefits of fresh herbs, formulations based on Mother Nature's bountiful offerings, and DECADES of training, experience, and certifications.
View full details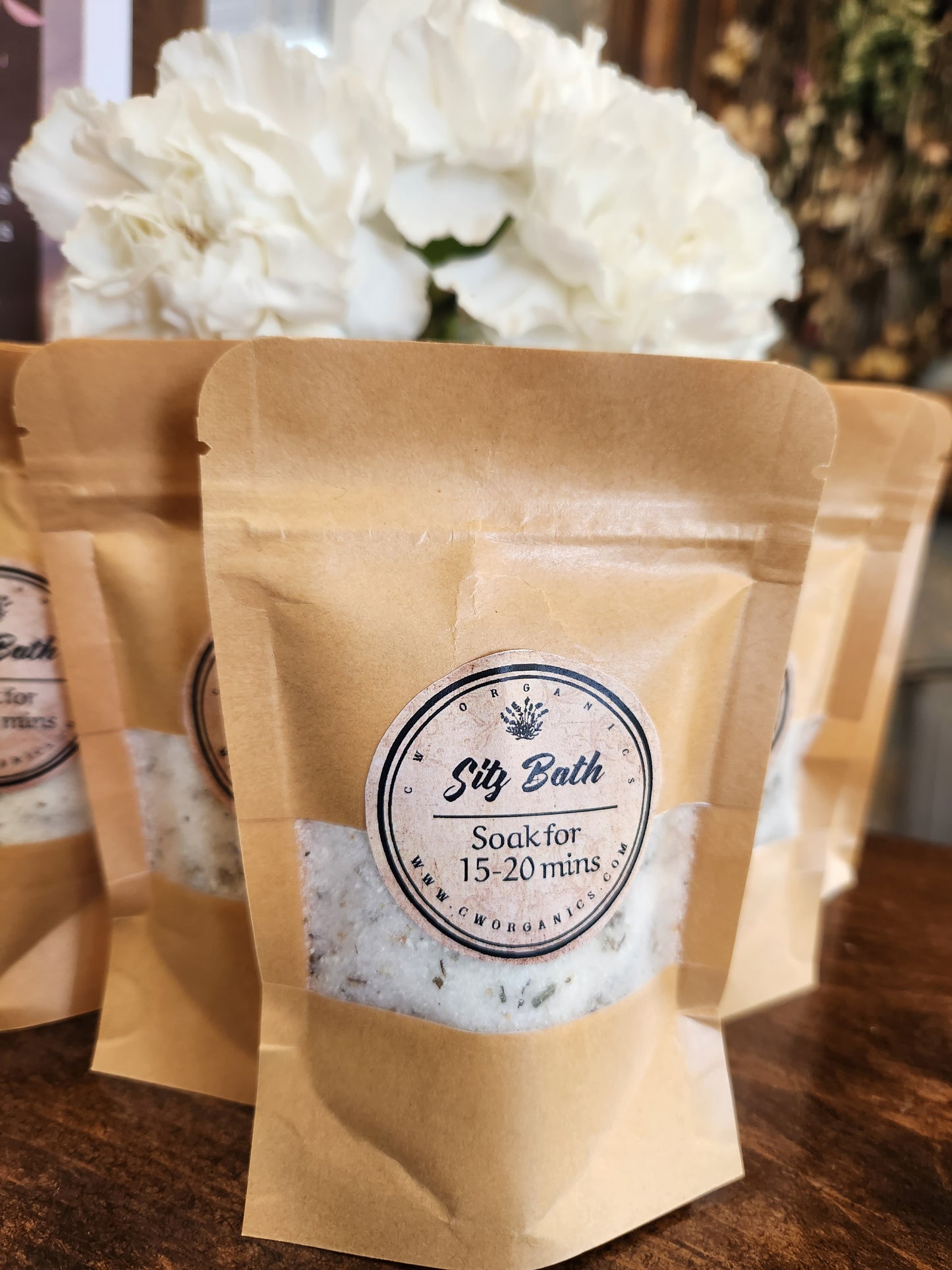 LEAVE A REVIEW BELOW ⭐⭐⭐⭐⭐
We welcome your feed back and greatly appreciate your time! Let us know what you think 👇